Elephants in China got drunk and passed out in a garden - Livescience.com
---
Elephants in China got drunk and passed out in a garden - Livescience.com
Posted: 20 Mar 2020 06:45 AM PDT
Meanwhile few #elephants decided to use alcohol to sanitize trunks in Wunnan, China. They were raiding crops somehow found wine. And the look after drinking too much. As a fact elephants are fond of alcohol, they are good at finding that also, especially Handiya in tribal belts. pic.twitter.com/K77fYuiFqrMarch 18, 2020
Large public gatherings are currently prohibited in many places to prevent the spread of the new coronavirus, but that didn't stop a group of Asian elephants from partying in a field in Yunnan Province in China, where they found and drained vats of corn wine. 
Two elephants drank so much wine that they passed out in a tea garden.
A photo of the inebriated elephants — lying curled up back to back on a dirt bed amid the greenery — went viral after it was shared on Twitter on March 18 by Parveen Kaswan, a conservationist and an Indian Forest Service officer. Kaswan mentioned in the tweet that wild elephants have a taste for booze, quipping that these particular pachyderms had turned to alcohol "to sanitize [their] trunks," and were sleeping off the aftermath.
Related: Incredible photos capture last glimpse of long-tusked 'elephant queen'
Asian elephants (Elephas maximus indicus) inhabit grasslands and forest habitats across countries in southern Asia, and there are estimated to be fewer than 50,000 of them in the wild, the World Wildlife Fund says. 
But in China there are only 250 of these elephants left, and they face the looming threat of local extinction, Kaswan tweeted.
In another tweet, Kaswan posted a photo of the elephant herd "when they were all sober," clustered together amid rows of crops. In forest regions where the elephants live, locals are aware of the animals' interest in human-made alcohol, Kaswan said. But even when people bury their liquor, "somehow elephants find it," Kaswan wrote in the tweet.
Elephants will even "mark" locations where they have previously found alcohol and come back later to see if there's more, Kaswan added.
When they were all sober. In tribal belts people hide country made alcohol but somehow elephants find it. They mark the houses also where they found that last time. If they see drunk people they get irritated also, since it was not shared with them. All credits in pics. 11/3/20 pic.twitter.com/ESYtPsrd68March 18, 2020
Persistent rumors and anecdotes had long suggested that African elephants regularly become drunk on fermented marula fruit, though scientists determined more than a decade ago that this was likely a myth. An animal the size of an elephant — weighing more than 6,600 lbs. (3,000 kilograms) — would have to consume 400 times the amount of fruit in its normal diet and not drink any water for the alcohol to make it intoxicated, researchers reported in 2006 in the journal Physiological and Biochemical Zoology.
However, elephants that come across caches of liquor or wine might guzzle the beverage for its sweet taste, which could lead to drunkenness, Shermin de Silva, a cofounder of Sri Lanka's Elephant Forest and Environmental Trust, previously told Live Science.
Other types of wild creatures have demonstrated the effects of consuming too much alcohol. In 2011, a moose in Sweden got drunk after eating fermented apples and wound up entangled in a tree, according to the Smithsonian. White-tailed deer often browse on fermented apples in orchards, making them "stumble-y" and "sleepy," Don Moore, associate director of the Smithsonian National Zoo in Washington, D.C., told National Geographic. 
And chimpanzees, our closest living primate relatives, appear to enjoy the taste of alcohol, soaking up fermenting palm sap with leaves and then squeezing the booze into their mouths, Live Science previously reported.
But there's one animal that imbibes more than any other — the Malaysian pen-tailed shrew. The shrews' diet consists entirely of fermented nectar that is about 3.8% alcohol, suggesting that the shrews would be perpetually drunk. However, despite the nectar's high alcohol content, the shrews have evolved to metabolize it so efficiently that they don't become inebriated at all, scientists discovered in 2008.
Originally published on Live Science.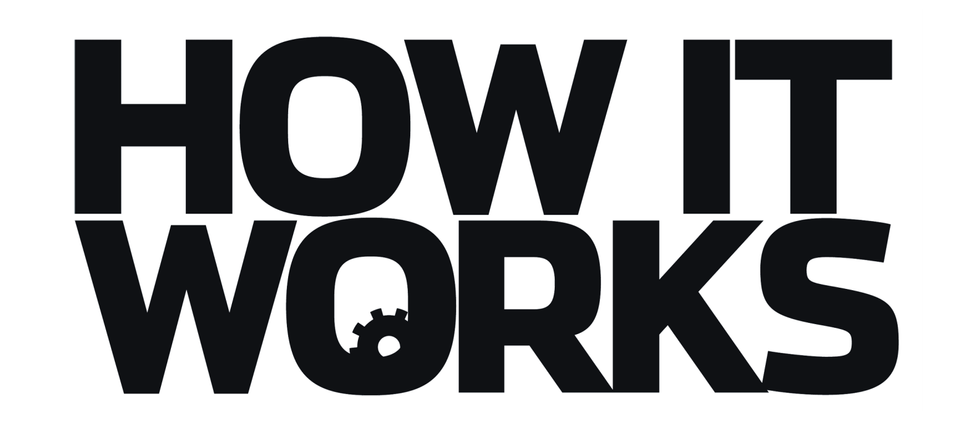 OFFER: Save at least 53% with our latest magazine deal!
With impressive cutaway illustrations that show how things function, and mindblowing photography of the world's most inspiring spectacles, How It Works represents the pinnacle of engaging, factual fun for a mainstream audience keen to keep up with the latest tech and the most impressive phenomena on the planet and beyond. Written and presented in a style that makes even the most complex subjects interesting and easy to understand, How It Works is enjoyed by readers of all ages.
View Deal
Live zoo cams, free ABC Mouse, Scholastic. Ultimate guide to free resources for remote learning during corona - NJ.com
Posted: 20 Mar 2020 04:52 AM PDT
With all New Jersey schools officially closed due to the coronavirus, if you have kids, they're home for the foreseeable future. This means remote learning and a whole lot of free time.
So here's our roundup of some of the best free resources and videos for your kids during this time. From zoo webcams to virtual library storytimes, there's something for kids of all ages. We'll be updating this post, so feel free to send us more ideas.
Art Resources
MetKids: The Metropolitan Museum of Art has a dedicated kids section on its website, complete with videos, an interactive map, and a "time machine" that brings the viewer to different art pieces in the museum.
The Art Assignment: Weekly PBS videos, hosted by curator Sarah Urist Green, that explore art and history.
Google Arts & Culture: Explore different works of art, famous places, and more in Google's interactive space online.
Zoo + Outdoor Webcams and Tours
Jenkinson's Aquarium Penguin Cam: Check out how the penguins are doing at Jenkinson's Aquarium in Point Pleasant by viewing the livestream on their website.
Duke Farms Eagle Cam: Take a look at the bald eagles at Duke Farms in Hillsborough.
Cape May Zoo: Zoo employees will conduct a virtual tour every weekday, starting at 11:30. Each tour features a short clip of a different animal and an education lesson about it.
Cincinnati Zoo & Botanical Garden: The zoo employees will highlight different animals at 3 p.m. each day on their Facebook page.
San Diego Zoo: Check out one of the zoo's various live webcams, from koalas to tigers.
Smithsonian's National Zoo & Conservation Biology Institute: The National Zoo has live webcams of its naked mole rats, giant pandas, and more.
Ocean County Parks & Recreation: The naturalist staff will broadcast some of the department's animals in the Nature Center displays in the future. Check the Facebook page for updates.
Printables
All Kids Network: Thousands of printables for kids, from color by number sheets and hidden pictures to mazes and coloring pages.
Coloring Nature: Hundreds of nature printables, including animals, habitats, gardens, wildflowers, and more.
Education.com: Free printables for kids, including crosswords, dot to dots, and more.
Educational Resources
Scholastic: The company put many of their educational lessons and resources online for free, including online books and activities.
ABCmouse: Age of Learning, which owns ABCmouse and other digital education programs, is offering free home access to families affected by school closures due to the coronavirus. Schools or districts should complete the form here.
Crash Course and Crash Course Kids: Educational video lessons on everything from space and science to mythology and literature.
Club SciKidz: Activities and videos for kids on topics in science and math, including daily science experiments.
Carmen Sandiego: Download the free printables to solve word puzzles and unscramble secret messages by answering questions about geography.
Ranger Rick: The website is free to all visitors through the end of June. The digital editions of the magazines are all free to the public for the next few months.
Mystery Science: The website's most popular science lessons are available for free.
Beanstalk: The company is offering its interactive kids classes for free.
Library Storytimes
Montclair Public Library: The library is livestreaming its virtual storytime on certain Wednesdays at 11 a.m. Check their Facebook page for more information.
Englewood Public Library: The library is hosting a children's music event (ages birth to 5 years old) every day at 10:30 a.m. on Facebook Live.
Jersey City Public Library: The library has a video story hour on weekdays at different times, so check their Facebook page for upcoming times.
Rahway Public Library: The library is hosting toddler time and pajama storytime at 10:30 a.m. and 6 p.m. on certain days on Facebook Live, respectively. Check their Facebook page for more information.
KidLitTV: Videos of children's books are read aloud, along with musical performances.
More Options
NASA: NASA has hundreds of photos and videos of planets, space, and more, available to view for free.
The Deep Sea: Scroll to the very bottom of the ocean with the help of this interactive visual about the deep sea.
PBS Kids: Games for kids from popular TV shows, including Curious George, Sesame Street, and more.
ScratchJr: Kids can create their own interactive stories and games.
GoNoodle: Free movement and mindfulness videos created for kids.
America's Test Kitchen: Recipes and activities are available for kids for free.
Brianna Kudisch may be reached at bkudisch@njadvancemedia.com. Follow her on Twitter @briannakudisch. Find NJ.com on Facebook. Have a tip? Tell us. nj.com/tips.
Get the latest updates right in your inbox. Subscribe to NJ.com's newsletters.